Availability: November – March
ICE CAVE TOURS

In this tour we visit unique ice caves in one of the Vatnajökull outlet glaciers. A breathtaking experience is awaiting not only photographers but also all of those who want to explore the unique atmosphere of an wondrous world of natural ice sculptures and formations!
MORE INFO
Next available November 2016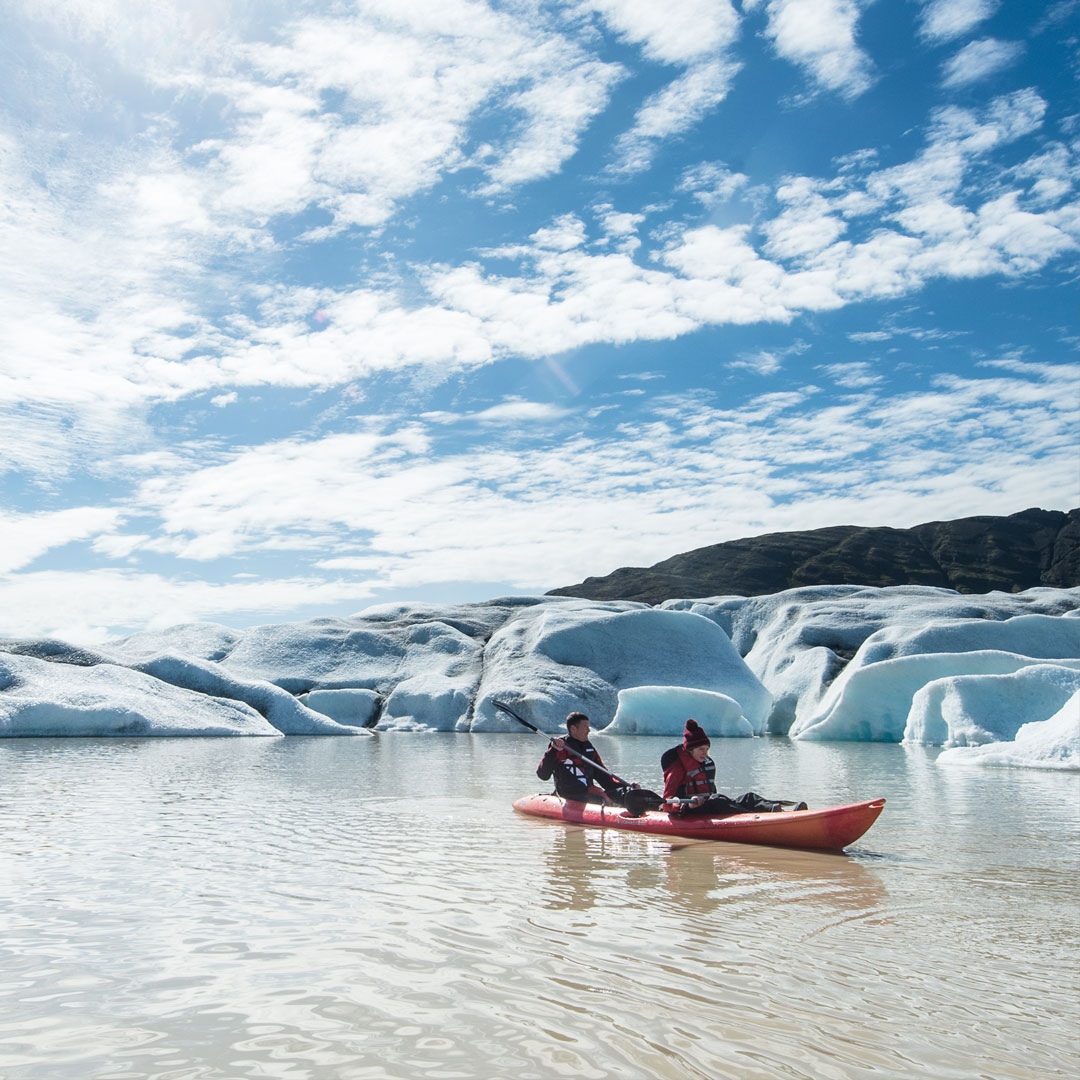 GLACIER KAYAK ADVENTURE

Glacier kayaking is the ultimate way to experience the magnificence of the world famous Vatnajökull National Park. Join us in an unforgettable trip and enjoy unbeatable panoramic views of the surrounding mountains and glaciers reflected upon the mirror-like water of the Heinaberg Lagoon.
In the tour we also do a short glacier walk to get all the great views that Heinabergsglacier lagoon and surroundings has to offer.

MORE INFO
Available only June-September!
Our Kayaks are SIT-ON-TOP boats, very stable and should be suitable for people who are new to kayaking. You can choose between single person kayak or two person kayak, children age 12-16 always ride with adult person age 17+ in two person kayak. 
Age limit is 12 years old
Total duration of the tour: 3 hours.
Time in the boat: 1.5-2 hours